Coal: Composition of Linear Functions
Coal is a small software dedicated to automatize composition of linear functions. For example, it can compute slope, intercept and fixed point of gfg given f: x ↦ ax+b and g: x ↦ cx+d. Here, a and b can be formal letters, rational values or real values.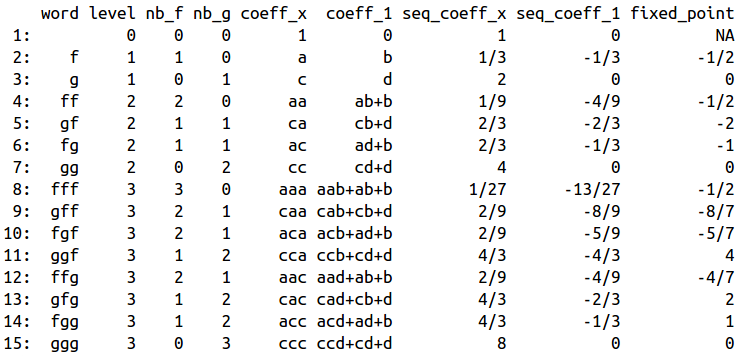 More info and chaotic illustrations can be found on my github page.
Written on October 11, 2017